Vegan owned + operated since 2009. Hourly consultations and professional money management.
Planning Futures
At Humane Investing, LLC, we believe you can make money while making a positive difference for people, animals, and the planet, and we work exclusively with this mission in mind.  
While we have made great progress since 2009 when we first began this journey, we are more determined than ever to raise the bar for mutual funds that are purportedly "sustainable" and "ethical" and encourage the portfolio managers of these funds to consider animal rights and animal welfare in their investment process.  
A Proven Approach
Financial organizations much larger than us are beginning to take notice of this growing movement.  We do not pretend to have all the answers and if you come to us with purist notions of what it means to be a "humane investor" you may be disappointed.  Alas, we are working to change this, so please bear with us as we change the world together and drive that bar higher each and every day.    
Why Us?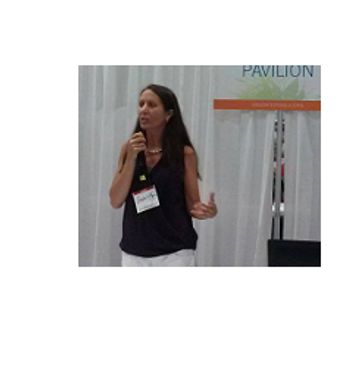 Brenda has presented the concept of humane investing to animal activists around the county including to groups such as the Vegetarian Society of Richmond, the Sierra Club, the Femme Savantes, the alumni for the College of William and Mary, Caryn Hartglass's radio show, Responsible Eating and Living, graduates of Victoria Moran's Main Street Vegan Academy, Katrina Fox's Vegan Business Media podcast, the DC Green Festival, the NH VegFest, PETA, Northrop Grumman's Green Volunteer Group, Portland's Veg Festival, the NYC Green Festival, and the Animal Rights Conference in LA.